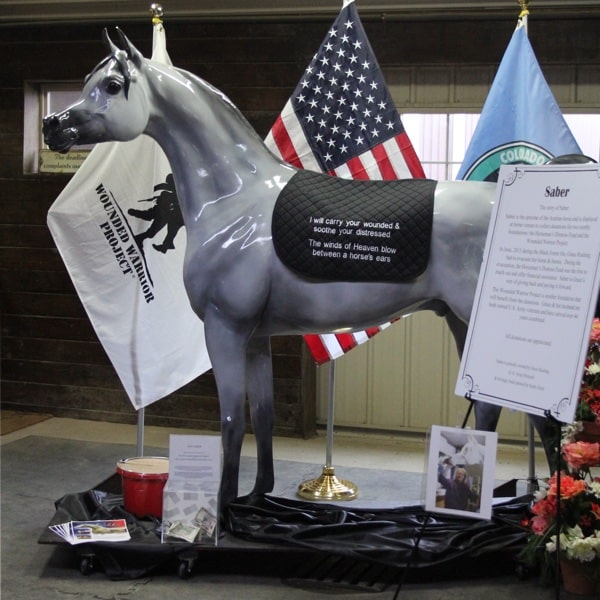 Saber is the epitome of the Arabian horse and is displayed at the horse venues to collect donations for two worthy foundations: The Horsemen's Distress Fund  and the Wounded Warrior Project.
In June 2013, during the Black Forest Fire, Grace Rushing has to evacuate her home and horses. During the evacuation, the Horsemen's Distress Fund was the first to reach out and offer financial assistance. Saber is Grace's way of giving back and paying it forward.
The Wounded Warrior Project is another foundation that will benefit from the donations. Grace & her husband are both retired U.S. Army veterans and have served over 44 years combined.
All donations are appreciated.
Saber is proudly owned by Grace Rushing (U.S. Army Retired) & lovingly hand painted by Kathy Scott.