AHA Regions and Clubs Paying It Forward to The Community
Since the inception of the Arabian Horsemen's Distress Fund in 2004, the AHA Convention Delegates, Regions and Clubs have all played a crucial part in assisting our AHA members during times of unexpected crisis. From barn fires, to illness, to vehicular accidents, to acts of nature…and beyond, the annual Convention members have ALWAYS Been Horsemen and Horsewomen Who Help.
Thank you for think of the AHDF today through your donations. The AHDF is something that no other breed can boast of, and is truly the living example of the Heart of The Horse that brings us all together. Thank you from more people than you will ever know, whom the AHDF is able to assist thanks to your generosity.
Help Us Give a Leg Up To Our Arabian Community!
The unexpected crisis can happen to any of us at any time, and we have little control, no matter how careful, over when, how, or where. What we do have control over is whether we are able to find a positive path out of any given disaster. The dollars your donation represents is important, but what really makes the magic is the little bit of extra courage that each donation sends to one of our community members immediately after an unexpected catastrophe. Thank you for Being An Arabian Horseman Who Helps!
Small Business Owner's Guide to the CARES Act
The programs and initiatives in the Coronavirus Aid, Relief, and Economic Security (CARES) Act that was just passed by Congress are intended to assist business owners with whatever needs they have right now. Learn More….(PDF)
Please Join Renee Rodgers Fight To Live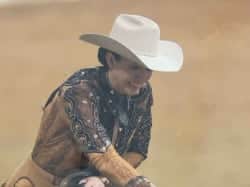 On October 5, 2023, longtime Arabian Horsewoman Renee Rodgers and her doctors discovered that she was in a fight against one of the rarest Ovarian cancers known.Up until that day, she had been busy preparing to continue her normal October pursuit, of heading out to join her sister Gena and partner Rob Long to the United States National Arabian Horse Show, as she has for the last 30 plus years as a dedicated Arabian Horse Association member and horsewoman who enjoys participating in a variety of venues.
Cancer Warrior Tammi Jay Needs Our Help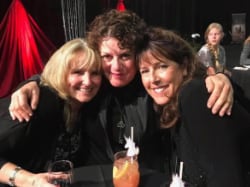 Our dear friend Tammi Jay needs our help .. Ovarian Cancer can hit many of our friends , sisters, Aunts and mothers. This particular Cancer for women is so hard to detect until there are problems . Tammi Jay has been in our industry since 1970. Many names come up that she has worked for or along side. Bob Battaglia , Bob Hart Bob Whitlatch , Bru Bet Arabians, Kathy Hart , Dr Wilson , Barbara Bailey , Truman State University, Wil-O-Bars Arabians , Larry Beethe, Shannon Beethe , Sundance Hoof prints to healing Equine Therapy using Arabian horses.Josh Shino Carolyn McDonald ,Kim Accurso , The Burkman Center, Shelley Lee.. list goes on and on.
Give The Chief Lowe-Rider A Leg Up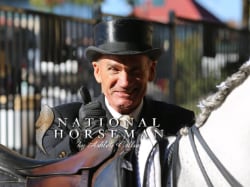 Jim Lowe is one of the people we all most depend on to keep the "lights on" in our Arabian horse world with his constant up-beat joy with the life these horses have brought him. Always optimistic, never-endingly supportive of this breed and the people these horses own, Jim and his family could use a Leg Up from their vast community of friends and followers following a very unlucky, unpleasant, and unexpected dismount from a three-year old he was preparing for US Nationals.