U.S. Nationals Pub and Grub Crawl 2021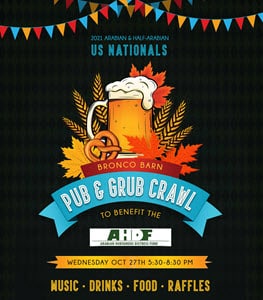 Join us for An Evening of Fun for the Fund celebrating our great Arabian Horse Community, there for each other during the best as well as the toughest of times!
Stop by for the AHDF 2021 Pub and Grub Crawl through the Bronco Barn Wednesday evening from 5:30 to 8:30 Central time to enjoy great eats, a variety of drinks, and opportunities to shop our Silent Auction, win a Stallion Breeding in the Stallion Breeding Raffle, and participate in some other fun events, all to help our community members during times of unexpected catastrophes. Special thanks to Event Sponsor Markel Insurance, Friends of the Fund Equine Athletes and David Banfield Horseshoeing, Challenge Sponsor Everon Farm's Doug and Karen Schultz, Music Sponsors Freedman Harness and Event Coordinators and Sponsors, Signature Oak Stables' Liz and Rob Haar!
Click here to get your ticket | Click here for Silent Auction information
Small Business Owner's Guide to the CARES Act
The programs and initiatives in the Coronavirus Aid, Relief, and Economic Security (CARES) Act that was just passed by Congress are intended to assist business owners with whatever needs they have right now. Learn More….(PDF)
In Memory of Irwin Schimmel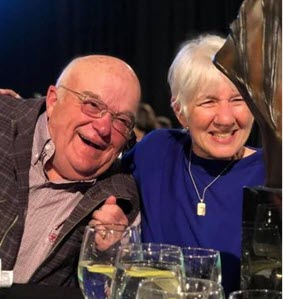 On March 12, 2021 the Arabian community lost one of its premier breeders with the passing of longtime owner, breeder and showman Irwin Schimmel . In honor of his commitment to our community, Barbara Chur has earmarked a portion of her winning bid to the AEPA Auction towards an AHDF In Memoriam Fundraising Drive in Irwin's honor.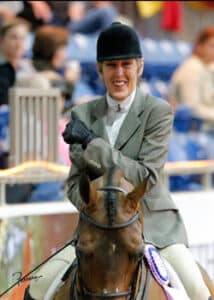 In honor of Vickey, the AHDF is proud to announce the creation of Vickey's Gift, a continuing educational grant for adults over 22 years of age that will be awarded to one deserving individual per year who demonstrates how being the recipient of this grant will enable them to further the best interests and promotion of the Arabian horse and its community.
On Tuesday, August 24, Sarah Debolt-Seimon, wife of Matt Seimon and mother to five children, suffered a devastating riding accident when the horse she was riding flipped over on her, fracturing her right femur, right and left pelvic bones, her tailbone and eight ribs on each side. Doctors estimate close to a year's recovery time.
In Memoriam of A Horsemen's Horseman
On October 19, 2021, just 17 days shy of his 91st birthday, Mo Morris quietly passed away. Born in Grantham Lincolnshire, UK, Mo was 9 years old when World War II Broke out in 1939, and remembered the bombs sending him and his family to the downstairs pantry to stay safe. Later, he joined the Royal Navy, where he served for 11 years in both South Korea and Vietnam.
A Leg Up For a Family of Horsemen Who Help
On September 10, the Friesen family's farm in Saskatoon suffered a fire, under suspect circumstsances, that took out almost their entire upcoming year's hay supply, at a time when hay is hard to come by and dearly expensive, A donation to help replace the hay needed for these long time supporters of the AHDF will be appreciated…
AHDF General Donations
The unexpected crisis can happen to any of us at any time, and we have little control, no matter how careful, over when, how, or where. What we do have control over is whether we are able to find a positive path out of any given disaster…