Lending a Leg Up for Dan and Suzanne Sturgill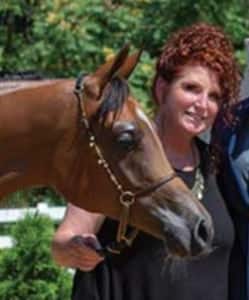 On Sunday, October 2, right after dodging Hurricane Ian, long-time Arabian horse photographer Suzanne Sturgill stepped outside of her office on a sunny afternoon to find her house engulfed in flames. Fortunately her family and pets were not inside, and quick action from her local fire department kept the structure upright, but virtually everything inside was destroyed. Making things even more difficult was that they had just barely finished a total refinishing of the interior due to mold. Over thirty years of possessions were lost, along with extensive internal damage due to smoke and water.
Please lend a leg up in their efforts to begin the process of rebuilding their world, yet again, with a donation in honor of a woman who has given much to many over her many years as a member of the Arabian Horse community
Help Us Give a Leg Up To Our Arabian Community!
The unexpected crisis can happen to any of us at any time, and we have little control, no matter how careful, over when, how, or where. What we do have control over is whether we are able to find a positive path out of any given disaster. The dollars your donation represents is important, but what really makes the magic is the little bit of extra courage that each donation sends to one of our community members immediately after an unexpected catastrophe. Thank you for Being An Arabian Horseman Who Helps!
Small Business Owner's Guide to the CARES Act
The programs and initiatives in the Coronavirus Aid, Relief, and Economic Security (CARES) Act that was just passed by Congress are intended to assist business owners with whatever needs they have right now. Learn More….(PDF)
The AHA Convention Trivia Night Fundraiser!
Join in some Arabian Horse Fun for The Fund Wednesday night, November 9, at the AHA Convention in Myrtle Beach for Trivia Night, to benefit the AHDF. Hosted by emcee Joe Alberti, this is a great way to enjoy Convention AND fundraise for a great cause, helping our fellow Arabian horse lovers during times of unexpected crisis. Tickets are available at registration and at the door–great prizes, great food, and great Fun for The Fund!! Contact organizer Michelle Werts at michelle@perspectivefarms.com for more information on donations, tickets, and questions!
To Honor LaRae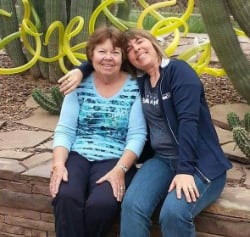 In honor of a person, a daughter, a wife, a mother, a friend, and a Horsewoman whose influence will never leave us. God Speed, Great Lady. You will be forever cherished by all of us who knew you, thank you for leaving this world a better place because you were in it.
In Memory of A Horsemen's Horseman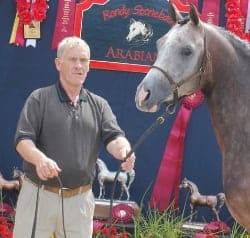 Lifelong Horseman, life partner of Laura Anderson, and prolific Crabbet Arabian horse breeder Randy Stoneback moved forward to the next life on June 4, 2022 after a well fought, decade-long battle with cancer. Randy was known and loved throughout the East Coast as not only a man with an intense passion for all things Arabian horse related, but as a loyal, supportive and huge hearted friend that was always there for his legions of friends. His family's breeding program for the Arabian horse dates back into the early 1950's, when his father Dr. Richard Stoneback began working with Bazy Tankersley to further the Crabbet line in the United States.