Help Us Give a Leg Up To Our Arabian Community!
The unexpected crisis can happen to any of us at any time, and we have little control, no matter how careful, over when, how, or where. What we do have control over is whether we are able to find a positive path out of any given disaster. The dollars your donation represents is important, but what really makes the magic is the little bit of extra courage that each donation sends to one of our community members immediately after an unexpected catastrophe. Thank you for Being An Arabian Horseman Who Helps!
Small Business Owner's Guide to the CARES Act
The programs and initiatives in the Coronavirus Aid, Relief, and Economic Security (CARES) Act that was just passed by Congress are intended to assist business owners with whatever needs they have right now. Learn More….(PDF)
In Honor of a Great Friend and His Family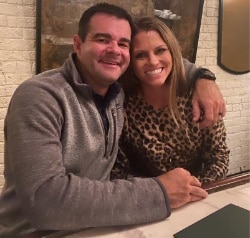 On Friday, March 25, Dr. Ty Wallis of Equine Athletes left our world unexpectedly for the next, leaving behind his beautiful and deeply loved wife Kristin and daughter Hattie, and a gaping hole in thousands upon thousands of hearts in our Arabian horse community. A natural born leader, Ty was so many things to so many people. Friend. Son. Horseman. Entrepreneur. Mentor. Pilot. Philanthropist. Equine Veterinarian and Surgeon Extraordinaire. And most importantly, above all else, an amazing husband and so very proud father to his beautiful girls, wife Kristen and daughter Hattie.