Give a Leg Up This Holiday!
We feel that the holidays are a fantastic time of year to give back to our community and make a difference in the lives of other horsemen and women who may need financial assistance. The fund has provided over $3,000,000 for emergency healthcare, disaster recovery and other unexpected catastrophic life events since its inception in 2004. Jaxon's Sky Equestrian Center and Bella Cavallo Stables will be donating $500 together to the cause in addition to matching up to $250 provided by those who donate via this link through the end of 2021! Please help us raise as much as possible for this incredible foundation during this holiday season, every little bit counts!
From our families to yours,
Merry Christmas From The Jaxon's Sky Equestrian Center and Bella Cavallo Stables Family!!
Help Us Give a Leg Up To Our Arabian Community!
The unexpected crisis can happen to any of us at any time, and we have little control, no matter how careful, over when, how, or where. What we do have control over is whether we are able to find a positive path out of any given disaster. The dollars your donation represents is important, but what really makes the magic is the little bit of extra courage that each donation sends to one of our community members immediately after an unexpected catastrophe. Thank you for Being An Arabian Horseman Who Helps!
Small Business Owner's Guide to the CARES Act
The programs and initiatives in the Coronavirus Aid, Relief, and Economic Security (CARES) Act that was just passed by Congress are intended to assist business owners with whatever needs they have right now. Learn More….(PDF)
Rebecca Vesty's Fight Against Breast Cancer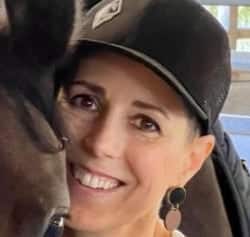 Rebecca was diagnosed with Triple Negative Pleomorphic Lobular Carcinoma in August 2020, an extremely aggressive and rare form of breast cancer that affects less than 1% of breast cancer patients. Chemotherapy, surgery and radiation, along with numerous alternative therapies, supplements and diet restrictions have done little to slow the progression.
Lending a Leg Up for Dan and Suzanne Sturgill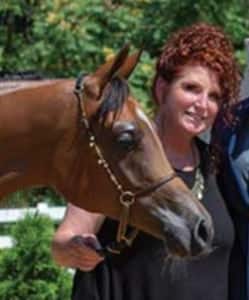 On Sunday, October 2, right after dodging Hurricane Ian, long-time Arabian horse photographer Suzanne Sturgill stepped outside of her office on a sunny afternoon to find her house engulfed in flames. Fortunately her family and pets were not inside, and quick action from her local fire department kept the structure upright, but virtually everything inside was destroyed. Making things even more difficult was that they had just barely finished a total refinishing of the interior due to mold. Over thirty years of possessions were lost, along with extensive internal damage due to smoke and water.
To Honor LaRae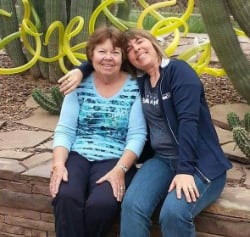 In honor of a person, a daughter, a wife, a mother, a friend, and a Horsewoman whose influence will never leave us. God Speed, Great Lady. You will be forever cherished by all of us who knew you, thank you for leaving this world a better place because you were in it.