Help Us Give a Leg Up To Our Arabian Community This Holiday Season!
We feel that the holidays are a fantastic time of year to give back to our community and make a difference in the lives of other horsemen and women who may need financial assistance. The fund has provided over $3,000,000 for emergency healthcare, disaster recovery and other unexpected catastrophic life events since its inception in 2004. Jaxon's Sky Equestrian Center and Bella Cavallo Stables will be donating $500 together to the cause in addition to matching up to $250 provided by those who donate via this link through the end of 2021! Please help us raise as much as possible for this incredible foundation during this holiday season, every little bit counts!
From our families to yours,
Merry Christmas From The Jaxon's Sky Equestrian Center and Bella Cavallo Stables Family!!
Small Business Owner's Guide to the CARES Act
The programs and initiatives in the Coronavirus Aid, Relief, and Economic Security (CARES) Act that was just passed by Congress are intended to assist business owners with whatever needs they have right now. Learn More….(PDF)
A Life Well Lived – Susan Michelle Morey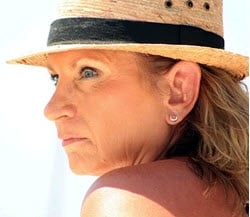 Susan Michelle Morey, wife of Stan Morey passed away Friday, December 10, 2021 from complications of ALS. An avid Arabian breeder and competitor, Susan became a professional Morgan trainer in 2012 after Stan accepted the position of Judges and Stewards commissioner. A horsewoman of many disciplines and breeds, Susan left this life as she lived it, with the reins firmly in her control.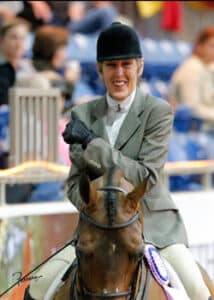 In honor of Vickey, the AHDF is proud to announce the creation of Vickey's Gift, a continuing educational grant for adults over 22 years of age that will be awarded to one deserving individual per year who demonstrates how being the recipient of this grant will enable them to further the best interests and promotion of the Arabian horse and its community.
Shane Mosley has been battling cancer since March 2021. Shane and Lisa have tried hard to keep life as normal as possible all while he has been taking chemo and radiation treatments. He has missed work often through the process and even missed two weeks when he had Covid and pneumonia during his radiation treatments. Unfortunately, the chemo and radiation treatments did not remove the cancer and Shane will be having major surgery January 5, 2022.
On July 14th 2021 Cassie Webb was kicked in the chest by a horse. Cassie went to the ER and had an X-Ray and CT done, The X-Ray didn't show anything broken, but the CT Showed two masses next to the right lung. On October 25th surgery was performed to remove the masses, and the biopsy confirmed that it was Hodgkins Lymphoma.
Rhonda S. Debolt 66, passed away Sunday December 12, 2021 with her family by her side. Rhonda loved puzzles, painting ceramics and horses. She especially loved her Arabian Horses, miniature horses, miniature donkeys and llamas. She was very involved with the 4-H Equine Program. She had a special spot in her heart for animal rescue.
On March 12, 2021 the Arabian community lost one of its premier breeders with the passing of longtime owner, breeder and showman Irwin Schimmel . In honor of his commitment to our community, Barbara Chur has earmarked a portion of her winning bid to the AEPA Auction towards an AHDF In Memoriam Fundraising Drive in Irwin's honor.
On Tuesday, August 24, Sarah Debolt-Seimon, wife of Matt Seimon and mother to five children, suffered a devastating riding accident when the horse she was riding flipped over on her, fracturing her right femur, right and left pelvic bones, her tailbone and eight ribs on each side. Doctors estimate close to a year's recovery time.
In Memoriam of A Horsemen's Horseman
On October 19, 2021, just 17 days shy of his 91st birthday, Mo Morris quietly passed away. Born in Grantham Lincolnshire, UK, Mo was 9 years old when World War II Broke out in 1939, and remembered the bombs sending him and his family to the downstairs pantry to stay safe. Later, he joined the Royal Navy, where he served for 11 years in both South Korea and Vietnam.
A Leg Up For a Family of Horsemen Who Help
On September 10, the Friesen family's farm in Saskatoon suffered a fire, under suspect circumstsances, that took out almost their entire upcoming year's hay supply, at a time when hay is hard to come by and dearly expensive, A donation to help replace the hay needed for these long time supporters of the AHDF will be appreciated…
AHDF General Donations
The unexpected crisis can happen to any of us at any time, and we have little control, no matter how careful, over when, how, or where. What we do have control over is whether we are able to find a positive path out of any given disaster…