The Arabian Horsemen's Distress Fund is a registered 501c3 Charitable Organization that was created to help members of the Arabian community during times of difficulty that arise from unexpected, catastrophic situations.  The AHDF's 501c3 status from the IRS, makes all donations to the fund completely tax deductible.
The Arabian Horsemen's Distress Fund is a completely separate organization from any other entity, with its own by-laws, board of directors, and bank account, and it is solely dedicated to helping fellow horsemen during times of need.  Virtually all of the monies contributed are aimed towards helping horsemen in need, and assitance is available to any current member of The Arabian Horse Association in good standing.  For more information, go to the Guildelines for Assistance page, or e-mail mary@trowbridgesltd.com.  All applications for assistance are kept confidential unless the applicant specifically allows the fund to outreach on their behalf.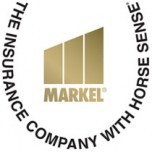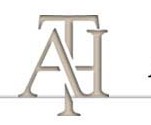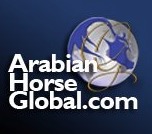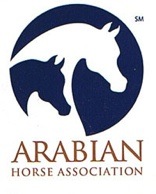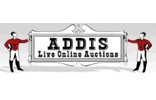 Horsemen Helping Each Other
"The Horsemen's Distress Fund was an absolute Godsend for me.  I recently had an unplanned surgery and was facing a minimum of three months without work.  Of course, bills still accumulate, and with no income I was facing devastation.
When I had a bill I couldn't cover, the fund paid each one that I submitted, including truck payments, insurance, doctor, hospital, dental, medical diagnostics and more, and they were quick and a pleasure to work with.  Thanks to them, I was able to avoid a financial burden that would have taken years to recover from.
I sincerely appreciate the association and the fund they have created.  I strongly encourage everyone to donate to an incredible fund that supports the horsemen in our Arabian community."
Monty Collison,
Horse trainer and owner of Northwest Showcase
"To all of those interested in what The Horsemen's Distress Fund can do, let me reflect on the last year.  What a year!  As most of you know, my husband Ron Copple was diagnosed with Hodgkin's Lymphoma in December of 2004.  A few months into his treatment we received a call that would change our lives for the better.  We were delighted to find out that the fund would be started at Scottsdale that year, and that it would be available to help us with some of the staggering medical bills we were incurring.
The fund has helped us to stay on our feet throughout Ron's season-long cancer treatments.  It has been an absolute blessing—I don't know what we would have done without the help of all those that donated to this extraordinary effort.  As most of you know, Ron is now cancer free!  We'll be giving to the HDF every year because we know how important it is to be there for those who will need the fund just like we did!"
Ron and Carrie Copple, Trainers
Westridge Farms