Terri Budd Fund-Raiser
Terri was diagnosed with Multiple Sclerosis (MS), a debilitating disease that attacks the nervous system. Her strain of MS is very aggressive and the cost of her treatment and medication greatly exceed what their insurance will cover. See below on how you can help out.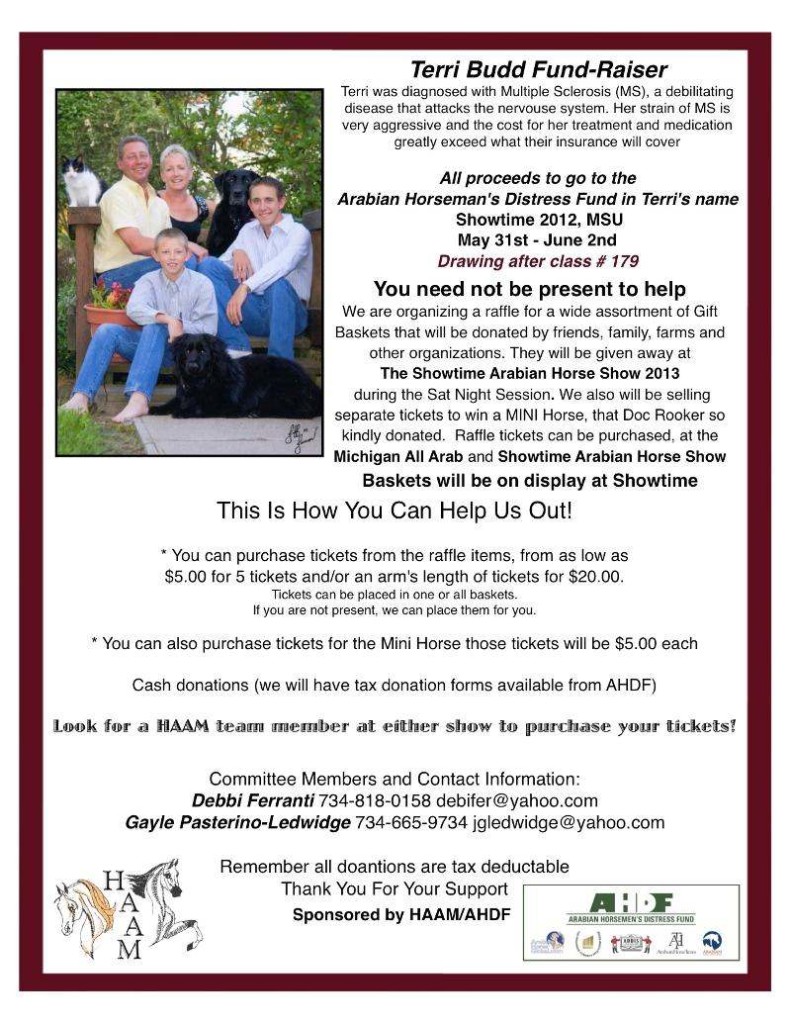 Comments

One more day for the Fund Raiser and its going great. People have donated great baskets and ticket sales are awesome. Drawing tomorrow night during evening session.
Leave a comment